Cougar Singles in Hardwick
We are the fastest growing Cougar singles site on the net. Look to your right and Find singles in Hardwick to meet, date, or just enjoy lunch with.
Dating here is easy fun, and best of all Free to join! We pride in stopping scammers, frauders and have 24/7 customer support to answer all your questions.
Search Other Cities Massachusetts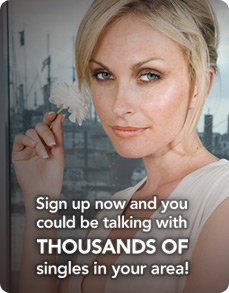 Join for free!
Join for free and search through thousands of profiles
Joining only takes a minute. Joining our community will allow us to better match you with other members.
Find a member
Search by nickname
Age 26 From Gilbertville, Massachusetts
Cub/Male Seeking Cougar
im very tall and easy going i like to joke and my friends mean the most to me i'm looking for an older women who is not afriad to go out on a limb and date a 19 year old i dont car too much about looks but i cant date someone outside my race...
Age 24 From Gilbertville, Massachusetts
Cub/Male Seeking Cougar
I'm 23 working full time and I love to let loose when the work day is over. Hoping to meet a gorgeous woman for some fun and wild times. Definitely up for something more serious as well if it goes that far.
Age 34 From New Braintree, Massachusetts
Cub/Male Seeking Cougar
i like to partyand have a good timei like to fish an hunt all outdoor activitys
Age 35 From Ware, Massachusetts
Cub/Male Seeking Cougar
i am very laid back easy going i like the outdoors sports and cuddling love to give massages and treat my woman like a queen
Age 26 From Ware, Massachusetts
Cub/Male Seeking Cougar
rg ergeg egeeeg egerg eg errkpog erokeor kgekg egrjg ero gjejrgeorgj erjgerjger, gjeorgj ghergh eorgh eg erg eegr
Age 60 From Ware, Massachusetts
Cub/Male Seeking Cougar
just a regular guy, 56 yrs old who loves older agressive women
Age 61 From Ware, Massachusetts
Cub/Male Seeking Cougar
handsome, healthy, horney, fit, clean, free, all around nice guy
Age 23 From Ware, Massachusetts
Cub/Male Seeking Cougar
im 18 a firefighter and i want an older woman. im a college student
Age 22 From Ware, Massachusetts
Cub/Male Seeking Cougar
im black with brown eyes wit a afrow im tall 5'9" 160 is my whate. im realy nice i love fealing good and haveing fun
Age 39 From Ware, Massachusetts
Cub/Male Seeking Cougar
6 foot tall, blue eyes, brown shaved hair cut like hockey and auto racing